Regular price
Sale price
€8,95 EUR
Unit price
per
Sale
Sold out
OrganHerb Organic Yarrow Salve (Kunica) 2 oz
Yarrow salve is a natural and soothing solution for a wide range of skin issues. Made with organic yarrow, calendula, and lavender herbs, this salve is deeply nourishing and perfect for anyone looking to care for their skin naturally.

Yarrow has been used for centuries as a natural remedy for a variety of skin conditions. Our yarrow salve can help soothe dry, irritated, or inflamed skin, making it a great choice for those with eczema, psoriasis, or other skin conditions. In addition, it is also useful for calming redness, reducing scars, and caring for dry and chapped skin on the thighs, hands, and elbows.

Yarrow salve is gentle and safe for all skin types and is free from synthetic fragrances, dyes, and preservatives. It's the perfect addition to your daily skincare routine and a must-have for anyone looking to improve their skin's overall health and appearance. You'll notice smoother, softer, and more radiant skin with regular use.
Just be sure not to use it on punctures or severe wounds. For those, please see a doctor or head to the emergency room. Minor cuts and scrapes, though, are perfect for this salve.
Directions: Apply externally 3 times a day or as needed. Rub until the skin absorbs the salve.
Ingredients: Organic first cold-pressed extra-virgin olive oil, Certified organic Yarrow, Calendula, and Lavender, Natural Yellow Beeswax filtered for purity while the natural color and aromas of honey are preserved, Natural Vitamin E T-50 Mixed Tocopherol Oil, Non-GMO.
Share
View full details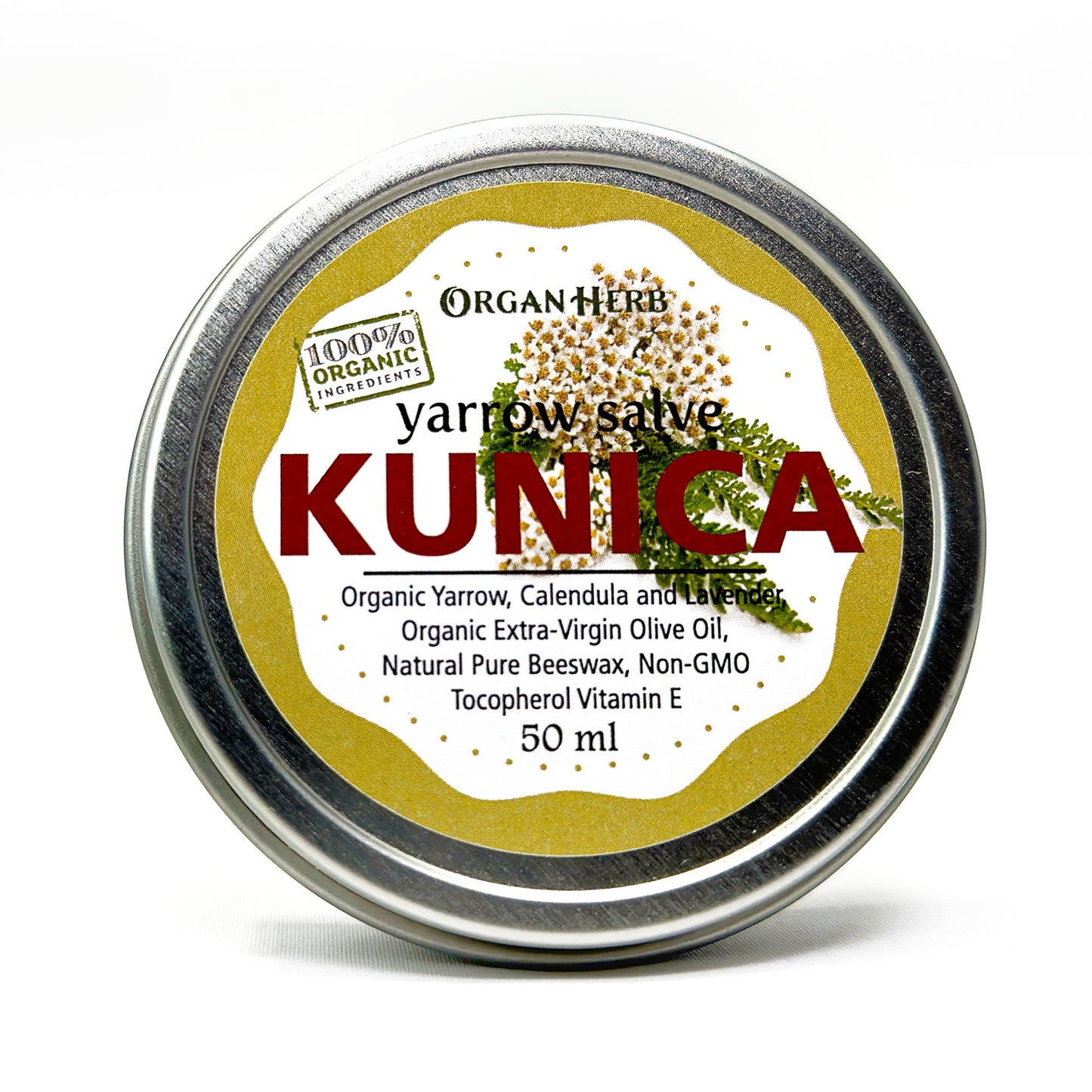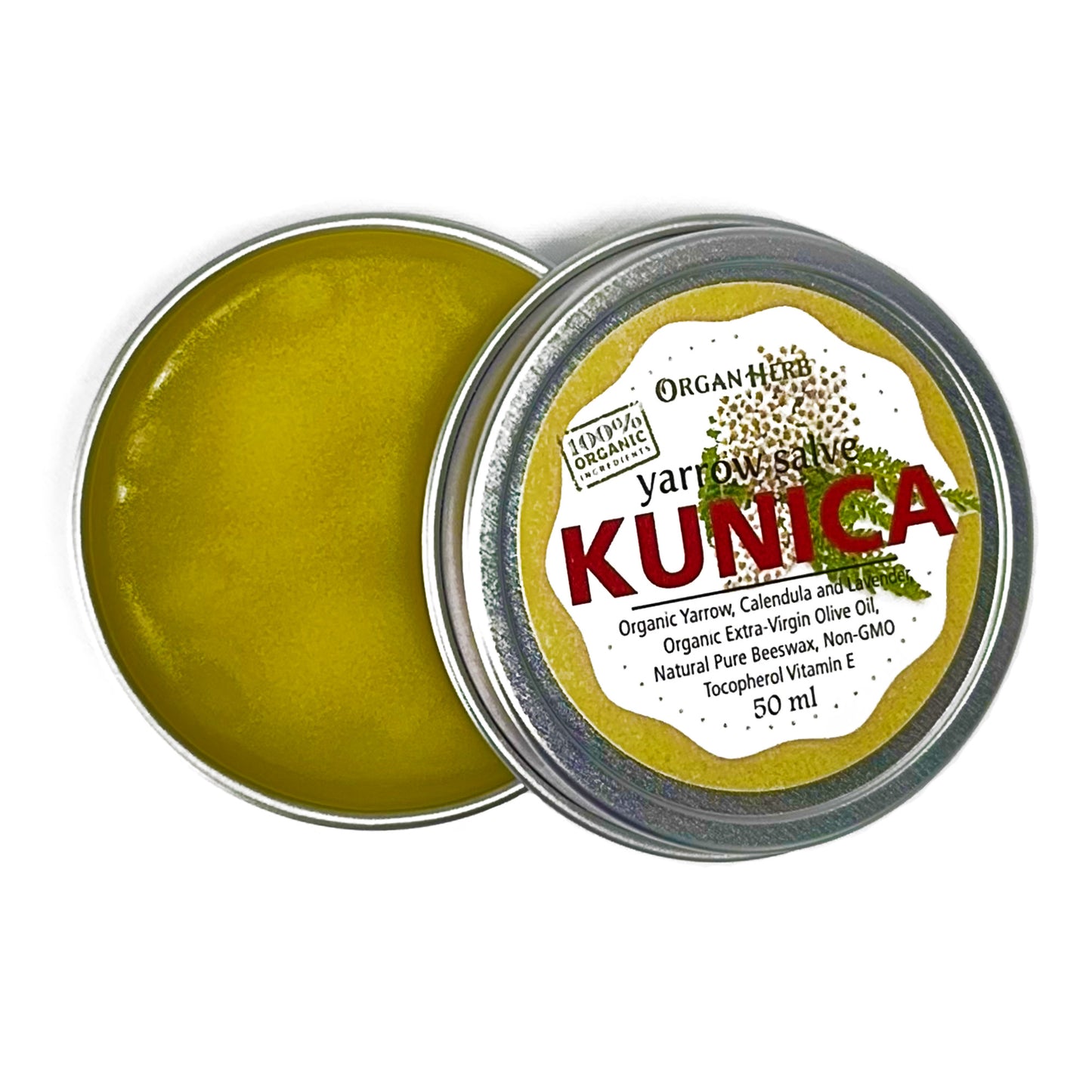 Free Shipping

Free Shipping on All Orders!

Most products ship the same day if ordered by 2 pm CST. If ordered after 2 pm CST, we ship the next day. 

Shipping Policy

Hassle-Free Returns

If you really don't love it and you've tried it for less than 30 days, simply submit a return request to info@organherb.com and we'll refund your money. No questions asked. Even better, save return shipping costs by keeping our product, or give it away. It's that simple!

Refund Policy