Regular price
Sale price
€14,95 EUR
Unit price
per
Sale
Sold out
OrganHerb Organic Comfrey Salve (Gavez) 4 oz
Comfrey is a marvelous herb and is one of the best-known herbs of all time. Comfrey salve is the ultimate natural solution for sore muscles, bruises, and irritations. Made with organic comfrey and plantain, this salve deeply penetrates and nourishes the skin, providing long-lasting relief.

Comfrey salve helps reduce swelling and soothe aches and pains, making it perfect for post-workout recovery or for easing the discomfort of arthritis. Its skin-healing properties make it ideal for treating cuts, scrapes, and bruises and reducing the appearance of scar tissue.

Our comfrey salve is gentle and safe for all skin types and is free from synthetic fragrances, dyes, and preservatives. It's a must-have for anyone looking for a natural, effective way to soothe and protect their skin.
Directions: Apply externally 3 times a day or as needed. Rub until the skin absorbs the salve.

Ingredients: Organic first cold-pressed extra-virgin olive oil, Certified organic comfrey, Certified organic plantain, Natural Yellow Beeswax filtered for purity while the natural color and aromas of honey are preserved, Natural Vitamin E T-50 Mixed Tocopherol Oil, Non-GMO.
Share
View full details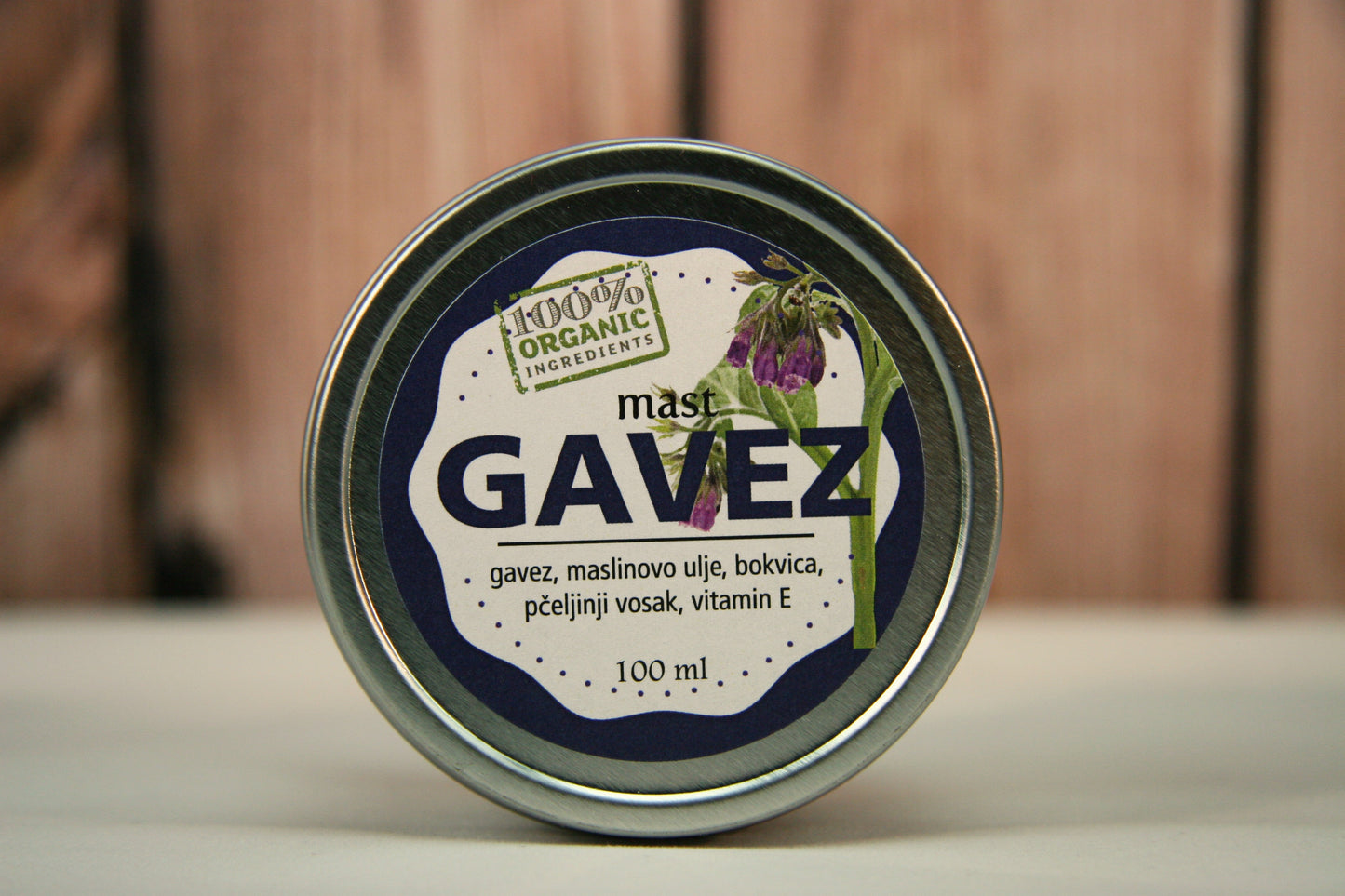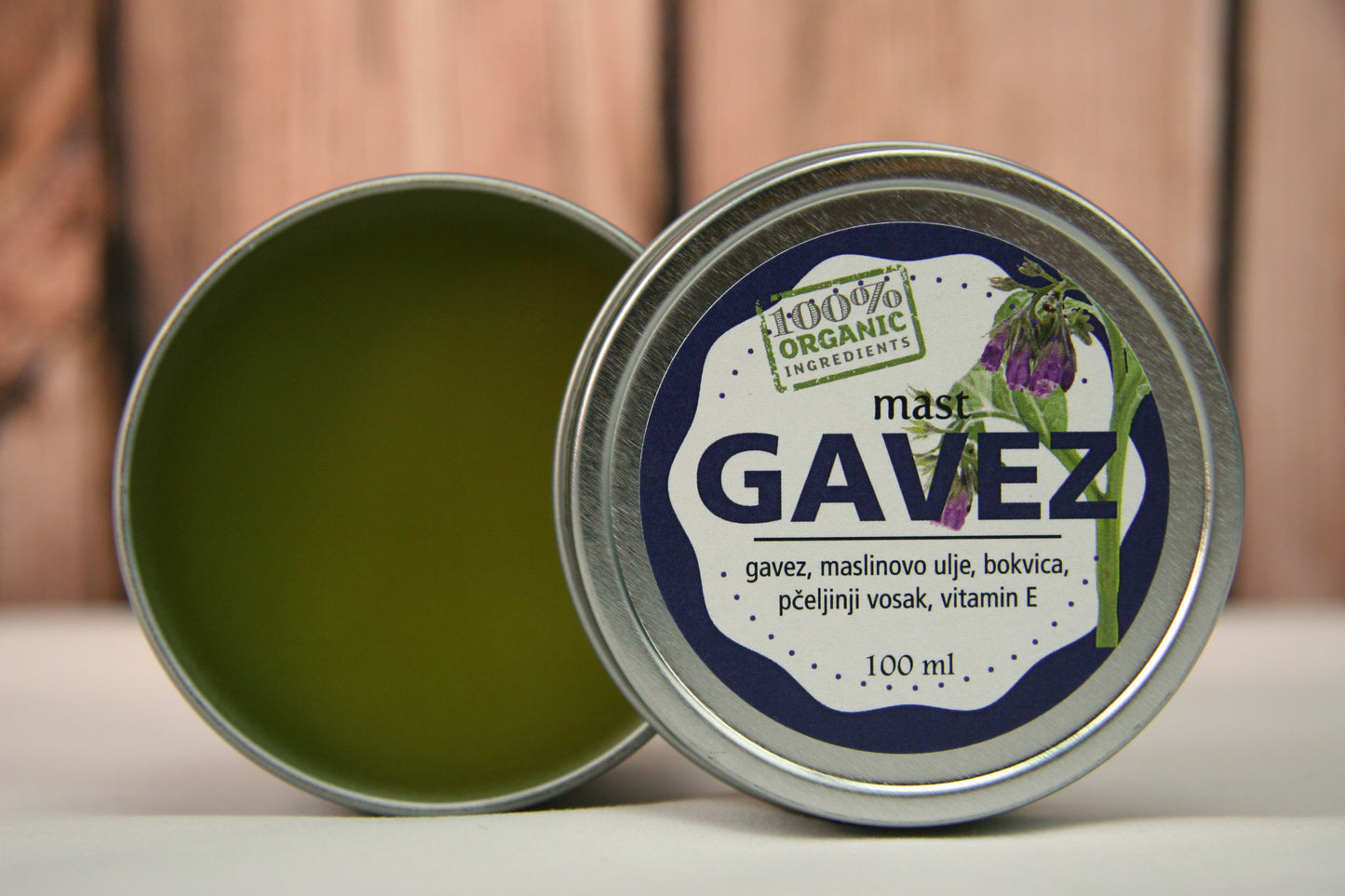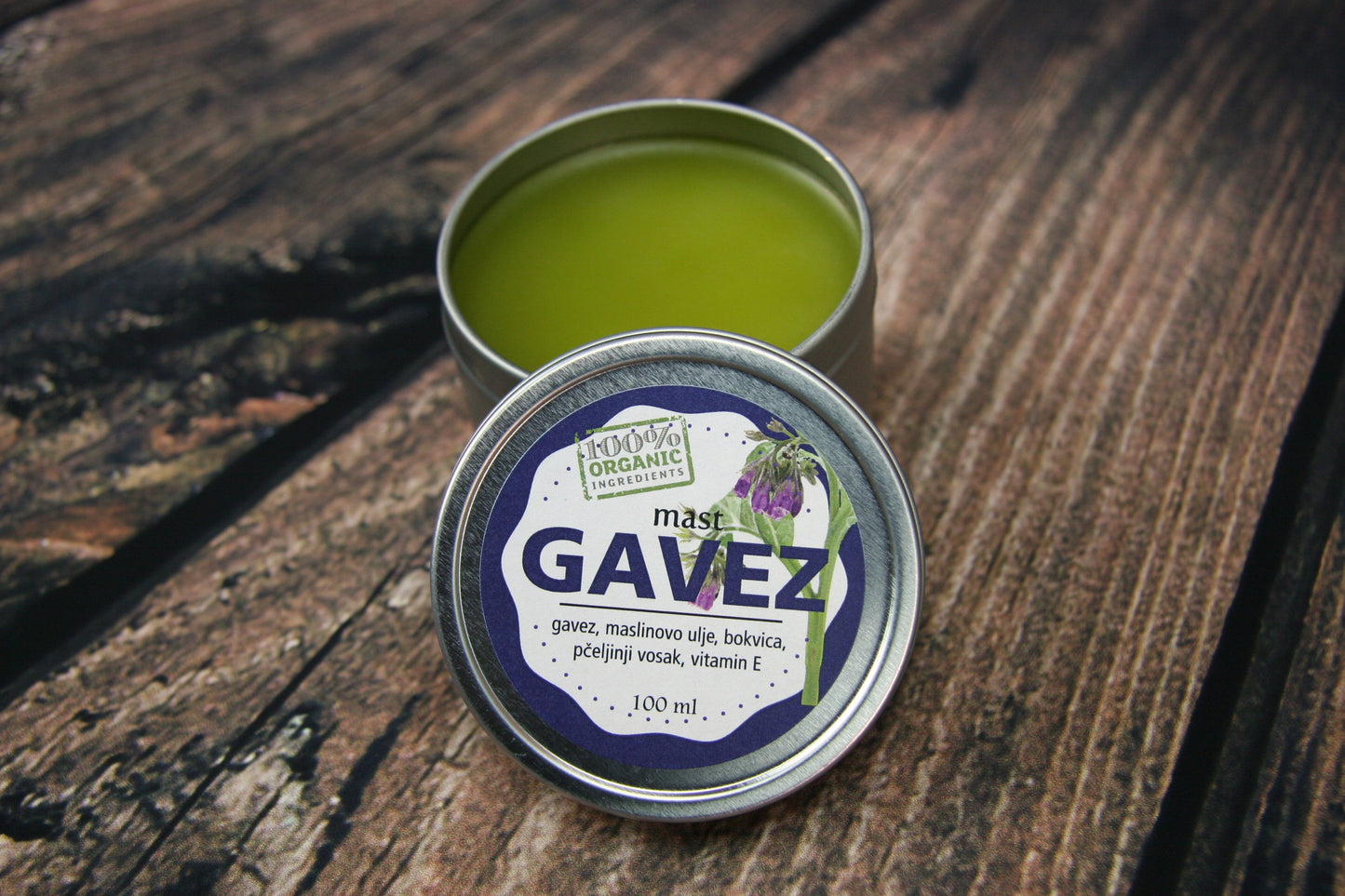 Great stuff. It has kept the swelling down on my fingers. Can't wait to get cast off so I can put it in my hand.
Hip Pain
I have been using the Comfrey salve for a tendon tear, which has caused pain and discomfort. I believe the use of the salve, physical therapy, and rest has helped tremendously.
OrganHerb Organic Comfrey Salve (Gavez) 4 oz
Great product and it works!!
These are quality salves and saved me from having to make my own. It is obvious they are fresh and well-made. I am currently using the comfrey salve on my cervical neck and an Achilles tendon. I am experiencing notable improvement in both areas within a week. I'm sure I will be finding a use for the nettle salve soon. Getting old ain't for sissies. (lol) Thank you for these products at a price I can afford. :)
Fast delivery very professional service. And the product does wonders for my muscle pain. Thanks
Sanela, thank you very much for your review. Customer like you makes us great!
Free Shipping

Free Shipping on All Orders!

Most products ship the same day if ordered by 2 pm CST. If ordered after 2 pm CST, we ship the next day. 

Shipping Policy

Hassle-Free Returns

If you really don't love it and you've tried it for less than 30 days, simply submit a return request to info@organherb.com and we'll refund your money. No questions asked. Even better, save return shipping costs by keeping our product, or give it away. It's that simple!

Refund Policy